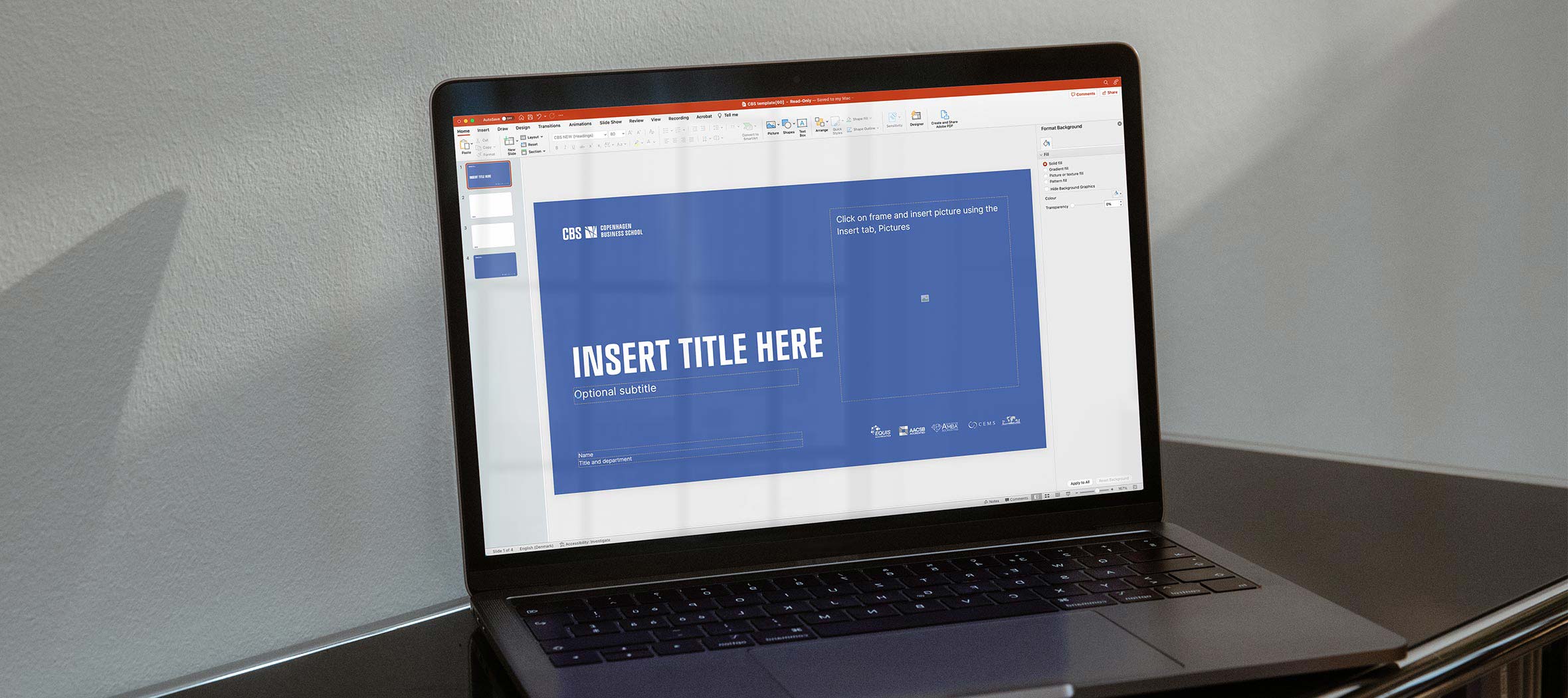 On this page you can find templates for different purposes including PowerPoint and Word. The templates are made according to CBS' design guide and thus help ensure a uniform expression across media channels. Hopefully, this will make your work easier.

If you have any questions or suggestions, feel free to send us an email at communications@cbs.dk.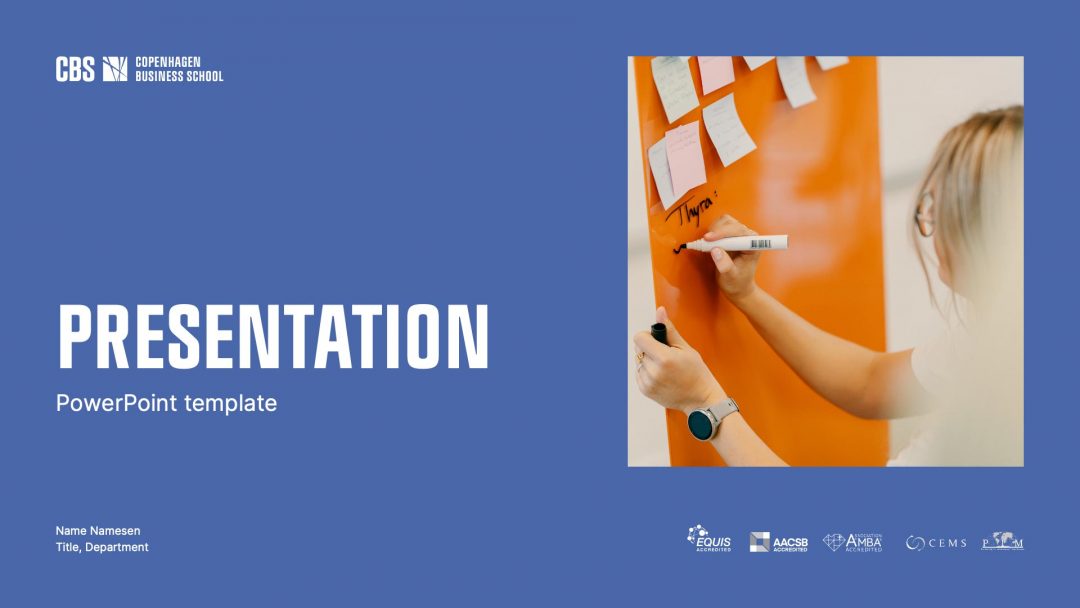 Corporate template for slideshows
This template can be used both for teaching at CBS and for presentations within the organisation. The template is made available on all CBS machines.
How to use the templates
Get tips for using the CBS PowerPoint template as well as illustrations and backgrounds already inserted in PowerPoint – ready to copy into your own presentation.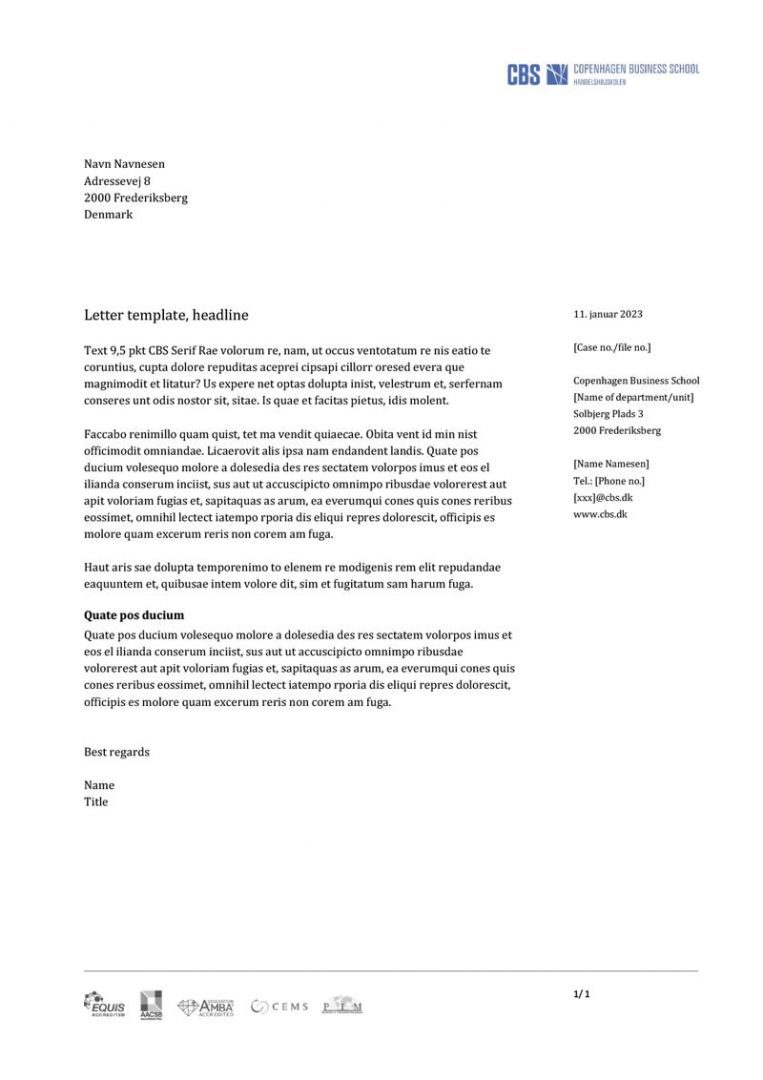 Letter template
Used for (physical) letters and contains both recipient and sender information.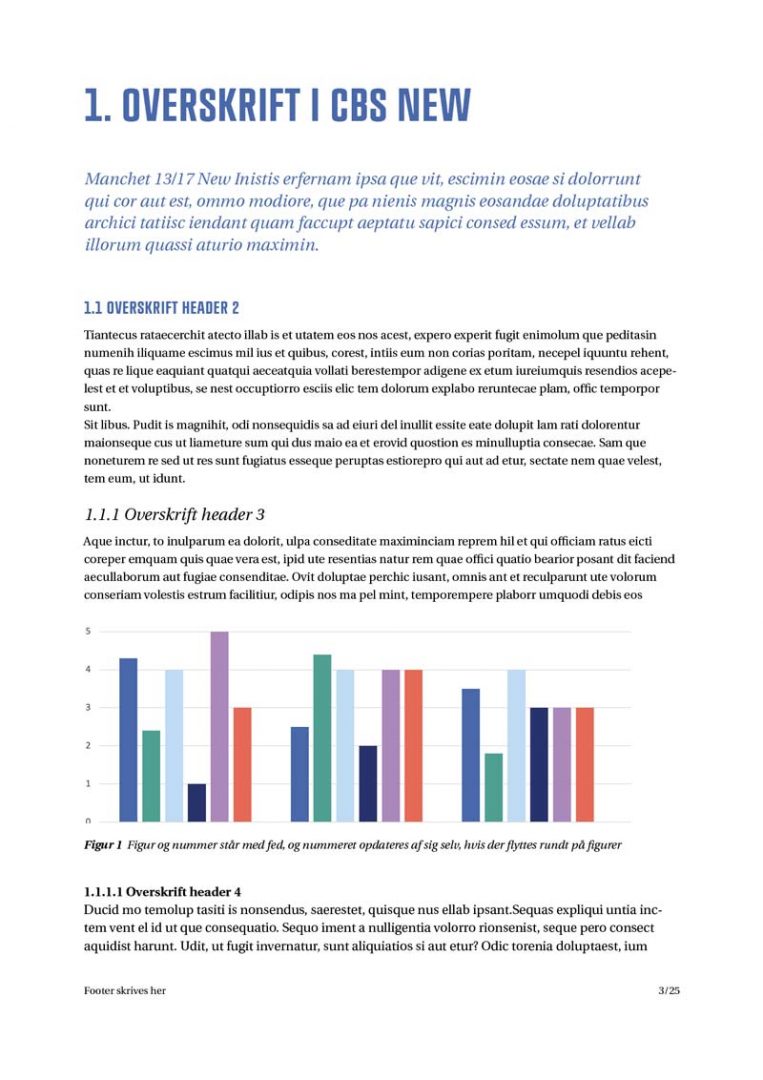 Report template
Used for small or large reports with graphs, tables and other figures. The template uses even margins.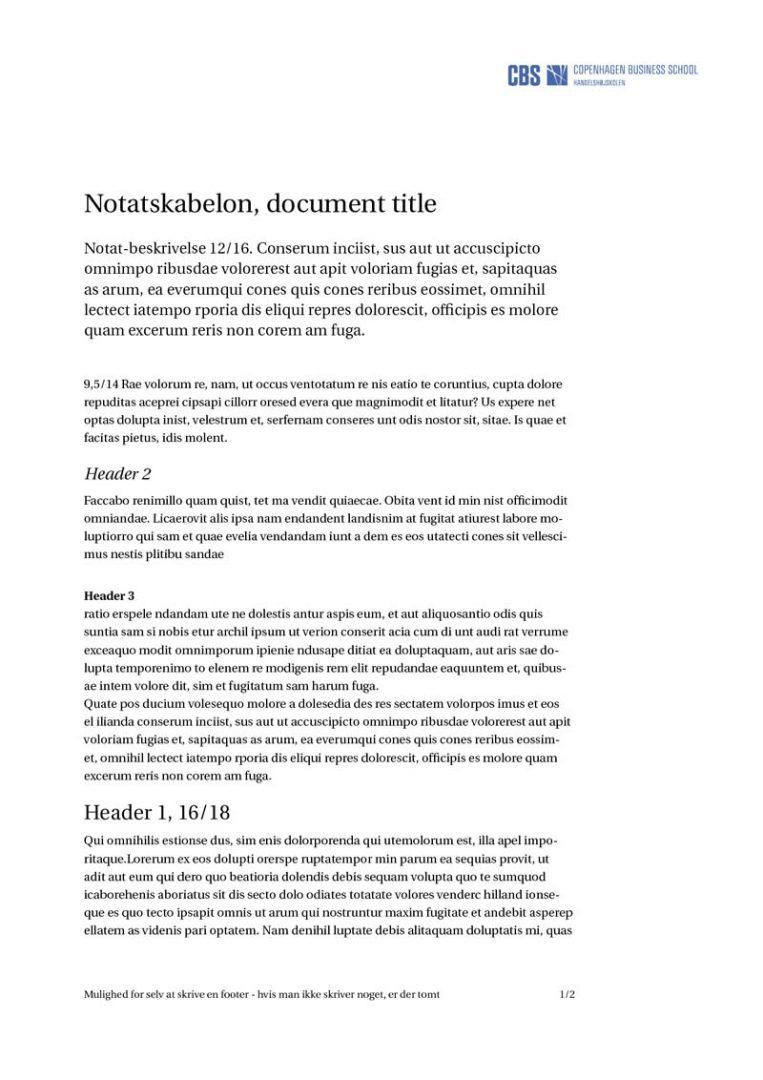 Memo template
Used for notes and similar documents. Has no cover page and uses asymmetrical margins.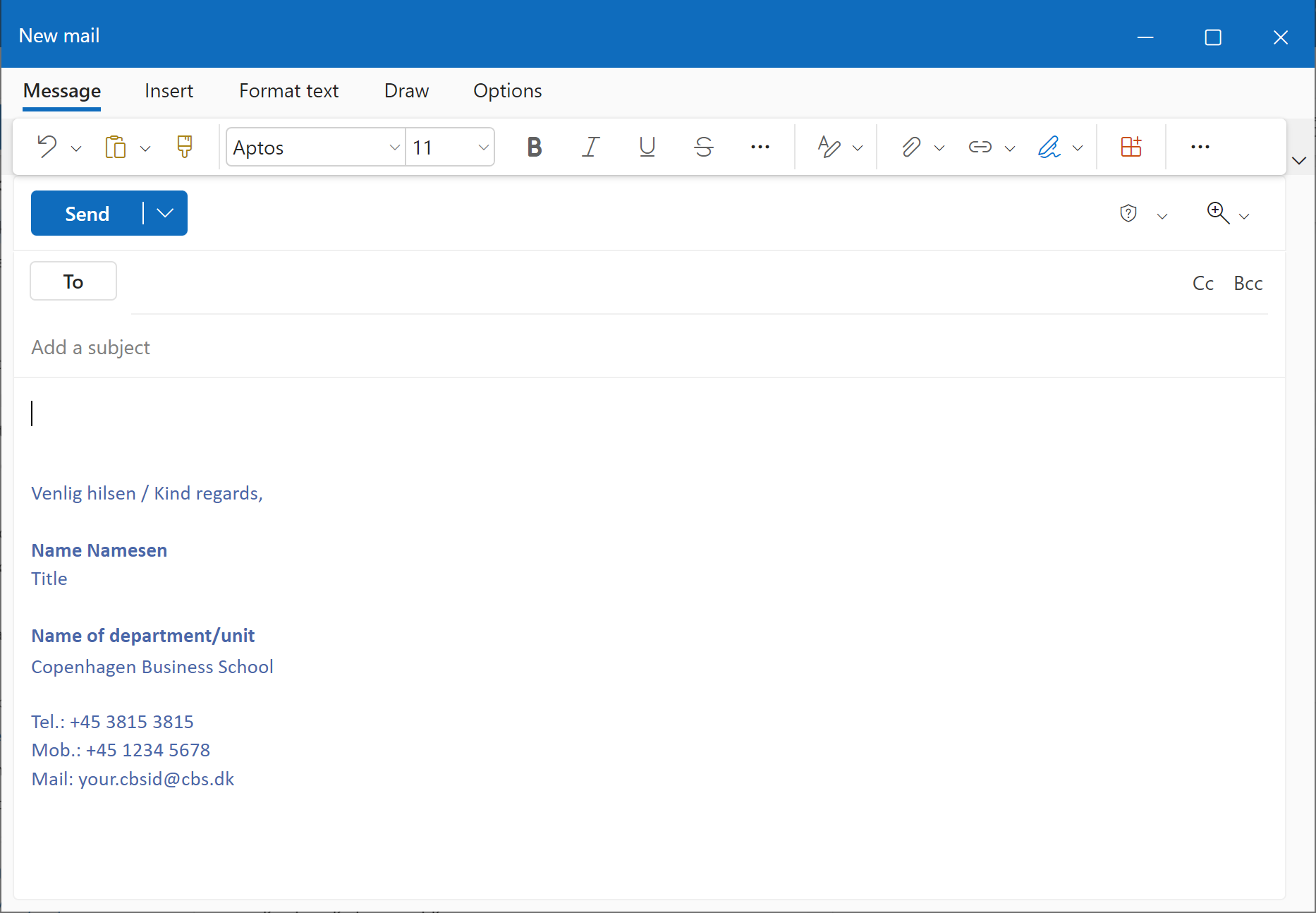 Email signature
Download the email signature and copy it into Outlook for Windows, Mac or web.
Includes instructions on how to insert and customise the signature.
If you work in Premiere Pro, you can use this motion graphic template that includes a title sequence, name tags and an outro with CBS logo.

Remember to install our fonts.